This selection of three mushrooms was made in May using 3 individual Calocybe Gambosa mushrooms aka St Georges Mushroom. They are a lovely big mushroom which is very edible and delicious in a mushroom sauce.
It doesn't have any poisonous lookalikes in my garden but always be 100% sure of the identification before you choose to eat a wild mushroom.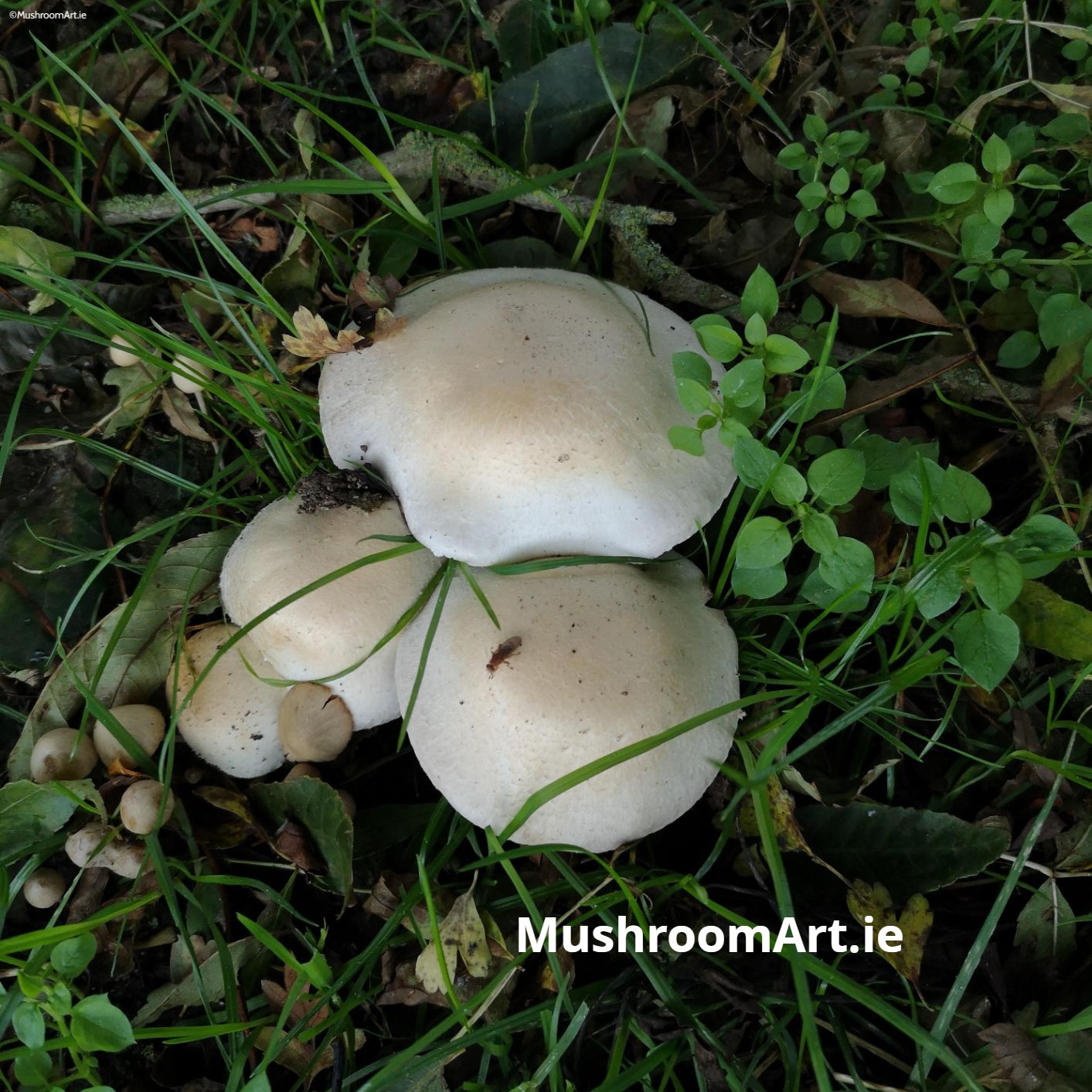 This painting is made using wild mushrooms picked sustainably in the garden. The frame (purchased) is 25cm high x 152cm length x 4cm deep which can be hung. I used forest green card in a brown wood frame with glass.
Woods, Trees in Ireland, Edible mushrooms Ireland, Poisonousmushrooms Ireland, Mushrooms Ireland, Mushroom Identification Ireland, Irishmushroom identification, Forest, Ireland Forest, Irish Garden mushrooms, Irishwild mushrooms, irish garden mushrooms, artwork, irish artist, painting, modernart, art online, modern irish painting, online art store, contemporary irishart, buy art online, online artist