This red toadstool, the Fly Agaric
(Amanita Muscaria)
is one of a flush that came all at once under some birch trees in the garden in September.
I covered this mushroom with a large gin glass and I was delighted to see the cute swirl. It reminds me of that early video game, Pacman!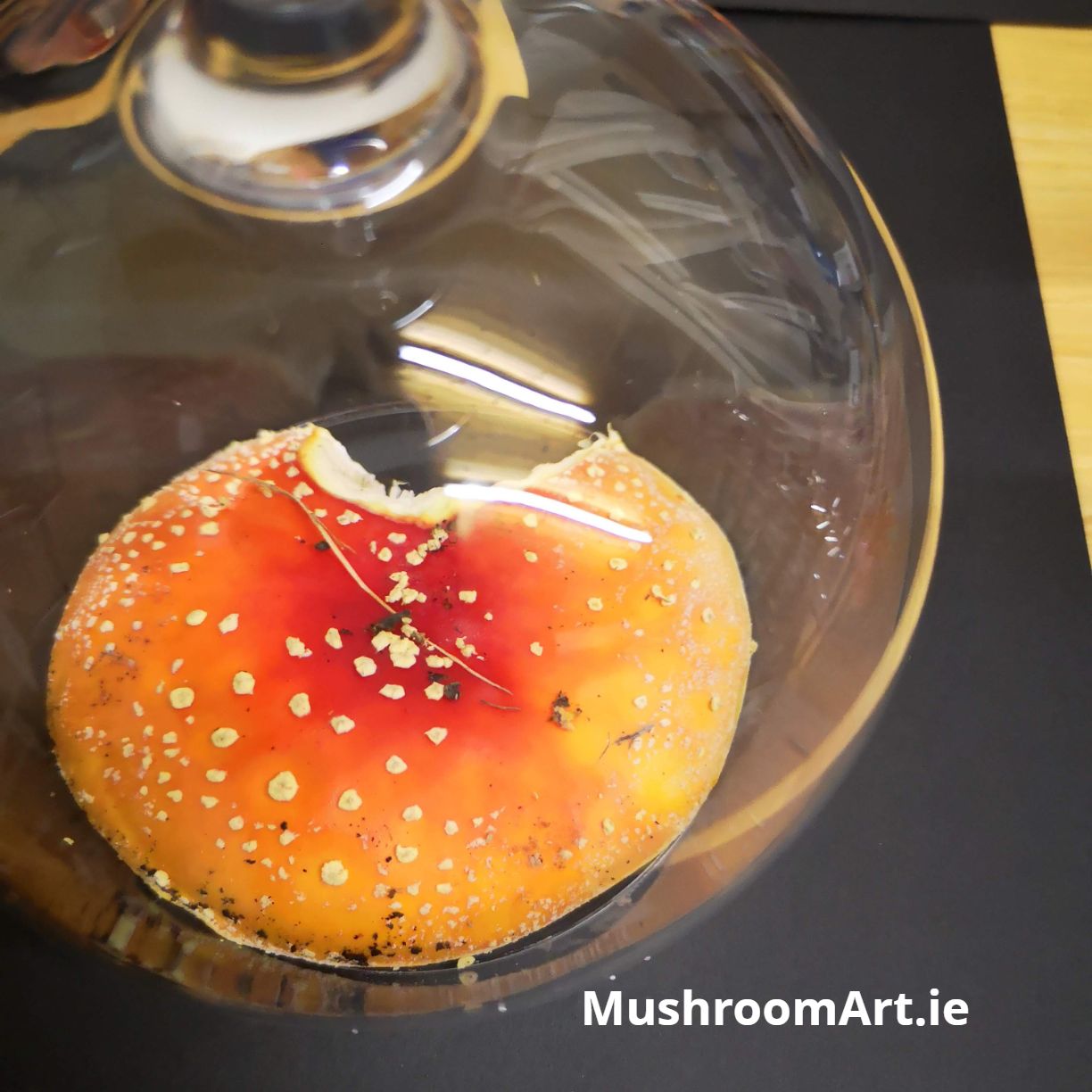 This print is made using wild mushrooms picked sustainably in the garden. The frame (purchased) is 52cm high x 42cm length x 4cm deep which can be hung. I used a black foam board and a black frame with perspex..