These Brittlestems grew up in some leaf litter in a sheltered corner of the garden. They are tall, elegant and abundant with very dark spores. They grow so far and then topple over hence their name.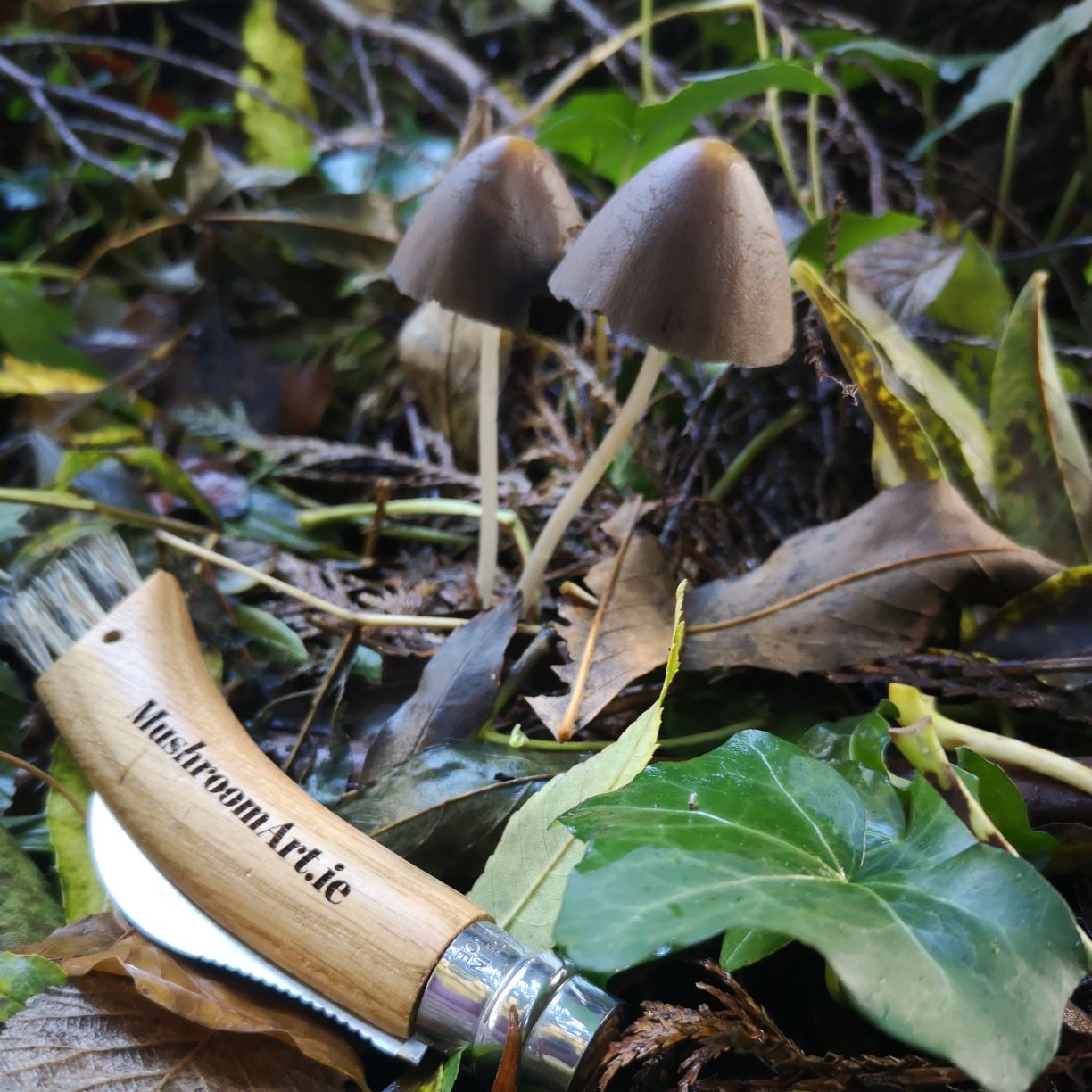 This artwork was made using wild mushrooms picked sustainably from my Irish garden. The standard frame (purchcased) is 21 x 30 cm which can be hung. I used an ivory card in a white frame (purchased). There is some buckling of the card due to the moisture in the mushrooms.
All my work is mounted, framed, sealed and ready to hang.