The Blusher & Fly Agaric
€175.00
These two mushrooms are cousins, members of the Amanita family. One is big and brown and the other is slender and red, both have spots which can wash off in the rain.
The Blusher is so called because it bruises red and the Fly Agaric got its name in medieval times when it was soaked in milk and used as an insecticide.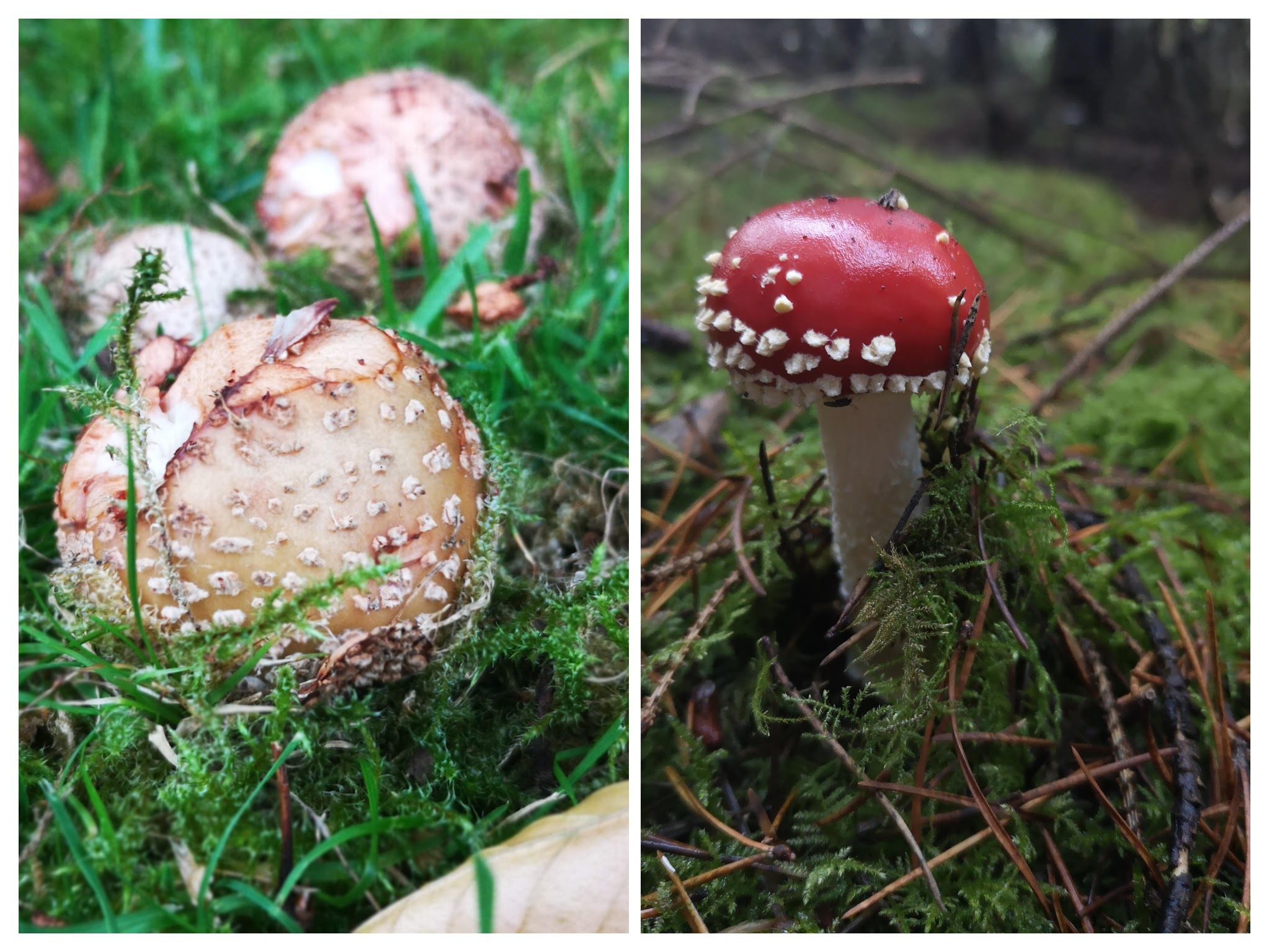 This print is made using wild mushrooms picked sustainably in the garden.
The frame (purchased) is 42cm high x 52cm length x 4cm deep which can be hung. I used black foam board and a black frame with perspex.

Wood, Trees in Ireland, Edible mushrooms Ireland, Poisonous mushrooms Ireland, Mushrooms Ireland, Mushroom Identification Ireland, Irish mushroom identification, Forest, Ireland Forest, Irish Garden mushrooms, Irish wild mushrooms, irish garden mushrooms, artwork, irish artist, painting, modern art, art online, modern irish painting, online art store, contemporary irish art, buy art online, online artist