The Blusher & Fly Agaric
€175.00
These two mushrooms are cousins, members of the Amanita family. One is big and brown and the other is slender and red, both have spots which can wash off in the rain.
The Blusher is so called because it bruises red and the Fly Agaric got its name in medieval times when it was soaked in milk and used as an insecticide.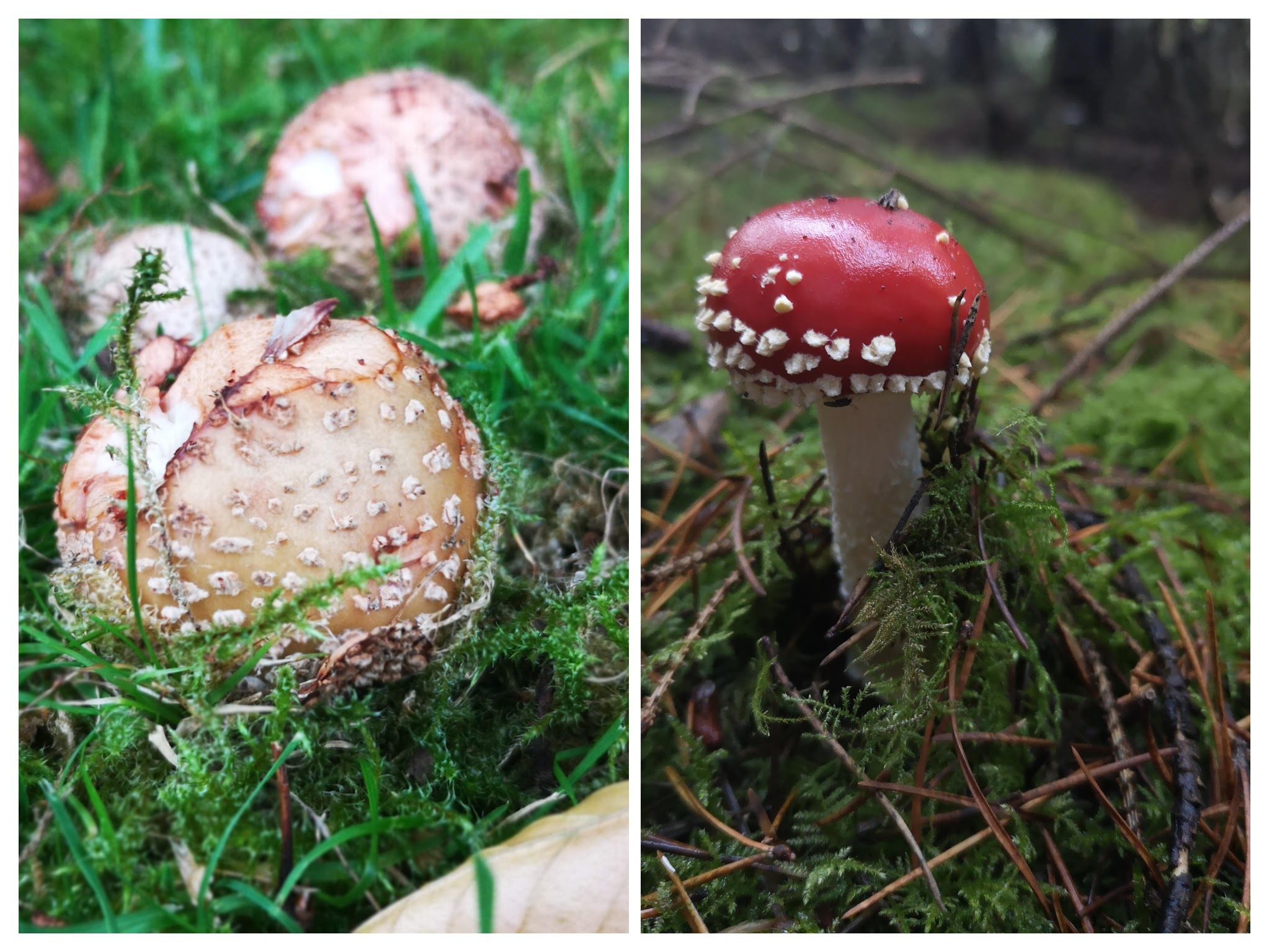 This print is made using wild mushrooms picked sustainably in the garden.
The frame (purchased) is 42cm high x 52cm length x 4cm deep which can be hung. I used black foam board and a black frame with perspex.
Like a fingerprint, each mushroom has its own unique pattern which ebbs as it ages. This print is absolutely original and unique.
It is not recommended to remove the print from the frame due to its very delicate nature and not all my prints are sealed.
These mushrooms were picked fresh and, therefore, a certain amount of moisture soaked into the card causing some warping. This a natural part of the process of spore printing and not a fault in the print.
Before you hit buy!
Returns & exchanges
I gladly accept cancellations before the item has been dispatched. Please request the cancellation via the website within 24 hours of purchase.
I don't accept returns or exchanges, however, I will do my best to resolve any issues with your order.
Buyers are responsible for any customs and import taxes that may apply. I cannot be responsible for delays due to customs issues.
Care Instructions
I recommend hanging these prints out of direct light to avoid fading. If you wish to remove the print from the frame please be careful to not damage the spore pattern, they are delicate and not all can be sealed.
Gift wrapping
All art is shipped in a box with padding for the corners. Please contact me if you want your piece of art gift wrapped.
Personalised or Custom orders
I may not always have mushrooms at hand for something specific, you may have to wait a year for them to appear again! However if you have an idea, please do contact me and I'll be happy to work with you.
Wood, Trees in Ireland, Edible mushrooms Ireland, Poisonous mushrooms Ireland, Mushrooms Ireland, Mushroom Identification Ireland, Irish mushroom identification, Forest, Ireland Forest, Irish Garden mushrooms, Irish wild mushrooms, irish garden mushrooms, artwork, irish artist, painting, modern art, art online, modern irish painting, online art store, contemporary irish art, buy art online, online artist